The Importance of Pro Bono Work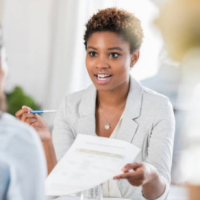 'Tis the season for giving. As a law firm, you can give back to the community in a variety of ways, such as donating to a local charity or hosting a food drive. Outside of giving during the holiday season, a key part of your firm's philanthropic efforts should be providing pro bono legal work. Access to a lawyer is a basic human right in the United States and should not be determined by the economic status of the individual, but unfortunately in our society, it is. The American Bar Association Model Rule 6.1 states, "A lawyer should aspire to render at least (50) hours of pro bono publico legal services per year." Many law firms have stepped up to the plate to play their part in pro bono work. Why?
It is the right thing to do. As members of the legal community, lawyers have a professional duty to provide legal services to those unable to pay. When lawyers offer their legal services for free, they serve the legal needs of an underserved community. As you very well know, legal services can be very expensive and many people cannot afford them or may not even know they have access to a lawyer.
It provides great opportunities and experience. Pro bono work can be a great way for young lawyers to gain invaluable experience that they may not receive otherwise. For example, in many firms, senior lawyers take on a majority of the work and new associates do not get hands-on experience. However, with pro bono cases, they can practice setting a legal strategy, submitting briefs, taking depositions, etc. This is experience you may not gain for years otherwise.
Law school graduates care about pro bono work, and want to work at firms that care about it too. If your firm wants to have good lawyers on its team in the years to come, pro bono work needs to be a priority. Gen X values making a positive difference in the world even more so than professional recognition. If you do not support pro bono work, your recruitment efforts could suffer.
Pro bono work is a strong marketing tool. Clients care about companies' ethics more so than ever before. Pro bono work is a great way to prove to prospective and current clients that your firm does not just care about its bottom line, but also cares about the members of the community.
At Evans Reporting, we believe that pro bono work is our duty as part of the legal community. We are proud to work with so many clients who dedicate their time to this representation and provide them with the most cost-effective services possible. To learn how we can assist with cost control on your firm's pro bono work, contact us today at 800-256-8410. Just as pro bono work is an important part of your legal career, so is networking. Read how networking can advance your career in this blog.
Schedule Now