Court Reporting
Evans Reporting was built on court reporting expertise, and it continues to be our flagship service.
We've built an operationally phenomenal process that ensures our work is flawless. We're able to organize, manage, and service thousands of depositions, hearings, arbitrations and trials each year, and provide exceptional personalized service to every client.
We are a leader in handling asbestos, mass tort, and other complex, multi-party litigation. The more complex the case, the more you need Evans.
Experienced, Knowledgeable Reporters
We ensure that you only work with the best — no matter where you are. We partner with an expansive network of more than 5,000 experienced professionals including registered professional reporters, certified merit reporters, and certified real-time reporters. We hold our reporters to the highest standard and we ensure they have extensive backgrounds in a variety of litigation matters including asbestos, pharmaceutical, scientific, medical device, odor nuisance and more.
Any court reporter Evans puts on your case is a seasoned pro – someone on whom we'd stake our reputation. With Evans, you never have to wonder if you have the right court reporters on your team.
Trial reporting, hearing and arbitrations
Legal and audio transcriptions
Real-time reporting
Exhibit management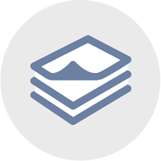 Transcript Library
Our transcript repository includes trials and depositions and contains hundreds of transcripts from expert witnesses and fact witnesses in asbestos, lead paint and other cases mostly in the Circuit Court for Baltimore City since 1990. These transcripts are immediately available for clients preparing for environmental litigation cases and include trials involving asbestos, lead paint exposure and other toxic torts.
To find a particular transcript, view our expert witness list which is in spreadsheet format providing names, dates and other information. Call us to discuss pricing and ordering.
Media
We provide a variety of services across a spectrum of media formats, including:
Condensed transcripts with index
Video depositions and video conferencing
LiveDeposition via Internet
Telephone conferencing with individual invoicing
Law firm repository of transcripts
ASCII disks
CD archiving and imaging
Scanning of documents and exhibits
Tape transcription

Legal Videography
Evans Reporting has a nationwide network of trained professional legal videographers, who have the technology, experience and integrity to record your depositions and evidence. We have high standards for legal videography, and we ensure accuracy with our quality check process. Our experts can guide you on video technologies available to best present your case.
Videography Services
Experienced CLVS videographers
Video archiving in perpetuity
Video Synchronization (trial ready)
Centralized production
Multi-camera recording
Day in the life videos
Settlement documentary
Building and site inspections
Multiple industry standard formats available

Courtroom Graphics
We provide superior courtroom graphics for clients, creating professional presentations for trials, litigation, legislation, settlements, and other proceedings. Our graphics services include:
PowerPoint Presentations: electronic/computer display, slides, or printed presentations
Graphic Presentation Boards: diagrams, charts, maps, timelines, photos, documents, medical images, etc.
AV/Video: movie or audio clips, frames, or stills enlarged or enhanced
Display of excerpts of videotaped depositions during trial presentation
Depositions, including video depositions
Hearings
Trials and Arbitrations
Professional Conferences and video conferences
Board meetings
Governmental proceedings
Schedule Now