Court Reporting Services
Over 30 Years of Experience
Evans Reporting Service is a full-service stenographic reporting agency available for reporting depositions, trials and other proceedings in the Baltimore/Washington, D.C. area as well as the entire Mid-Atlantic area.
We offer a variety of professional reporting and litigation support services locally as well as nationally and internationally. Evans Reporting provides a reliable product to clients in a timely and accurate manner. Our court reporters are highly experienced in all aspects of the industry as well as realtime court reporting and are able to provide daily delivery and expedited transcripts as needed.
Court Reporting: Depositions, trials, hearings and arbitrations
Remote Deposition Services: Zoom, Adobe Connect, and more

Videoconferencing
Telephone-conferenced depositions

Videography services:

All video formats including online viewing/access
Post-production video
Video-synchronized transcripts

Trial Support Services: Including daily transcripts
Transcripts & Exhibits

Provided in all formats-digital & printed
Exhibit-linked transcripts
Paperless exhibits with archiving

24/7 online repository access for scheduling/calendar/transcripts/billing
Mobile app for easy calendar/transcript access
Conference rooms at any location
Interpreters
Audio transcription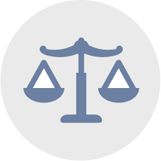 While we specialize in mass tort environmental litigation, we are also experienced in a range of other areas, including medical malpractice, personal injury, products liability, contract disputes, real estate foreclosures, patent infringement law and technical litigation. We provide reporting and realtime transcription in a variety of settings, such as:
Depositions, including video depositions
Hearings
Trials and Arbitrations
Professional Conferences and videoconferences
Board meetings
Governmental proceedings
For customized professional court reporting or litigation support throughout the United States, contact Evans Reporting Service today. Our headquarters is located in Baltimore, Maryland. Our experienced court reporters travel the nation and are available internationally.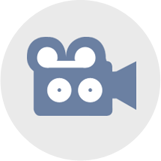 TYPES OF MEDIA PROVIDED
We provide a variety of services across a spectrum of media formats, including:
Condensed transcripts with index
Video depositions and video conferencing
LiveDeposition via Internet
Telephone conferencing with individual invoicing
Law firm repository of transcripts
ASCII disks
CD archiving and imaging
Scanning of documents and exhibits
Tape transcription
Schedule Now