Evans Reporting Service Partners with Pohlman Reporting Company LLC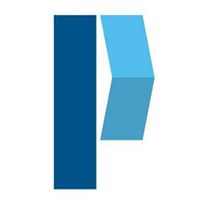 Evans Reporting Service, a premier provider of court reporting and related services in the Mid-Atlantic region of the United States reports its partnership with Pohlman Reporting Company LLC (Pohlman), a preeminent national court reporting agency with international reach providing a suite of technology-driven litigation.
With its headquarters in Baltimore, Maryland, Evans Reporting Service expands Pohlman's footprint in the Mid-Atlantic region. It also provides Pohlman a well-established and reputable presence in and around Maryland as the company enhances its growing national footprint.  The joining of two leaders in complex, multiparty and asbestos litigation provides a combined, incomparable force in court reporting for law firms throughout the United States.
Barbara Evans, Co-founder of Evans Reporting Service, stated, "Working with Pohlman we have found their staff, court reporters, and proprietary technology to be ahead of other agencies. Their philosophy of treating each client like their only client is the same as ours. The principles encompassed in the vision and culture at Pohlman is consistent with our core values. We have worked with the team at Pohlman to ensure a seamless transition for our clients, reporters, and staff moving forward."
Pohlman has headquarters in St. Louis, Missouri as well as 16 offices throughout Missouri, Illinois, Michigan and Maryland. The company has provided court reporting and litigation services worldwide for more than 28 years.
"Expanding with Evans Reporting Service seemed the perfect next step in growing Pohlman and providing the customer service and technology-driven services clients expect from both Pohlman and Evans on a national scale. In combining the dedication to high standards of quality, ethics, and accuracy both agencies possess, Pohlman remains committed to providing technology-driven services to clients no matter where they have a need. Additionally our combined repository of asbestos transcripts now exceeds 110,000," says Deborah J. Walters, Pohlman Reporting Company LLC President and CEO.
The partnership provides a full-service court reporting, records retrieval, and trial services agency with 16 offices and service capabilities coast-to-coast. "For over two decades our firm and many of our mutual clients have been working with Pohlman and have found their staff, court reporters, and technology to be top notch.  We look forward to working with the Pohlman team and are excited for the opportunity to bring their technology infrastructure to our clients providing more services, cost savings and efficiencies to law firms and legal corporate departments worldwide", added Evans.
"We are very pleased and proud to partner and invest with Evans Reporting Service.  As the court reporting industry has contracted, we believe that agencies built on integrity and ethics will continue to thrive. This partnership brings together two like-minded agencies with rich histories of providing stellar client-first services and positions us well for future growth." added Walters.
Schedule Now