As remote security concerns loom, Evans Reporting offers secure solutions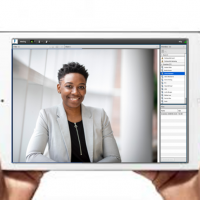 In a world that has quickly transitioned to working remotely by requirement, millions of users have flocked to videoconferencing services for depositions, meetings, classes and social gatherings. But Federal and State Law enforcement are now asking questions about some other remote platforms' security and privacy policies.
https://www.npr.org/2020/04/03/826129520/a-must-for-millions-zoom-has-a-dark-side-and-an-fbi-warning
Evans Reporting, as an industry leader of technology solutions in Court Reporting & Litigation Services we offer proven, secure solutions for remote deposition services.  Through our Multi-platform Video Conferencing service, we are here to provide the equipment, training, support, and secure connection you need.
Some features of Evans Reporting's secure remote video platform include:
–       SSL/TLS encryption and configuration
–       Custom secure links
–       Firewall protection
–       Separate secure teleconferencing
–       Full disclosure of recording proceedings / enabled only upon consent
In this time of national crisis, our Multi-platform Video Conferencing service fees are FREE.
What was a product of convenience has become necessity and Evans Reporting stands ready to set your firm up for success. For remote deposition solutions contact us online or 800-256-8410.
Schedule Now